Hello Guys and Gals!!! 
We are full and rested after a day of turkey and naps:  
Now it's weekend craft time!!!  
Let the gifting begin...
***Today's Featured Product is our MagnaKoys® Ultra shiny Gold Slide Tins: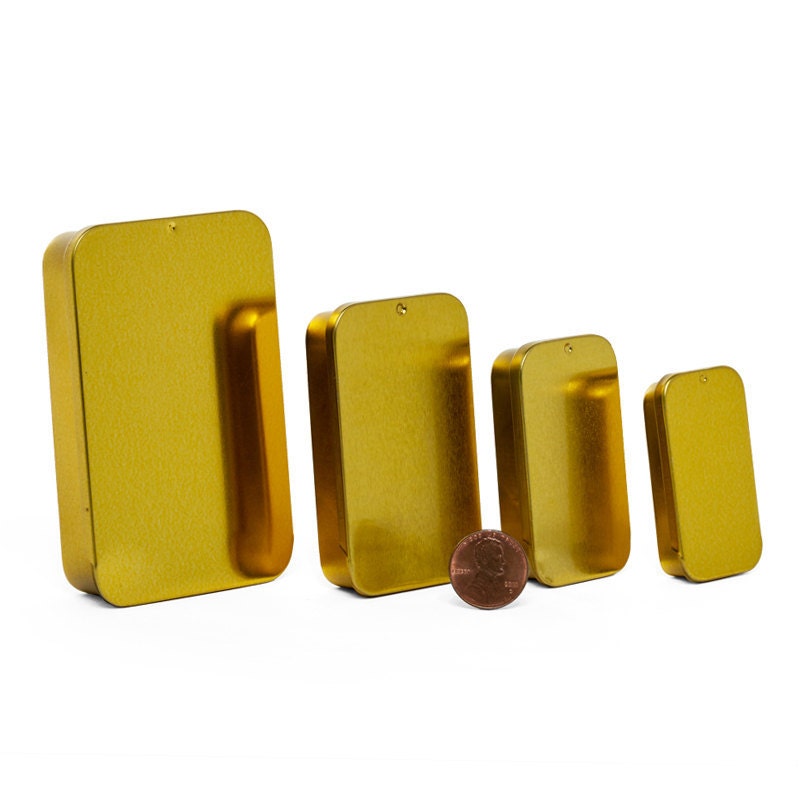 These tins are just pretty to look at!  Okay, ideas:
Gift box for guitar picks
Gift box for handmade jewelry
Gift box for any and all miniatures
Gift box for coins
Decorate the outside and make it a real keepsake!
Possibilities are ENDLESS!!
Do you want a specific quantity of a specific size?  No problem ~ message us and we will quickly send you a custom invoice with the prorated prices.  We will ship one piece or 100 pieces...  It's what we do! :-)
Thank you FRIENDS!!!
LINKY TO GET YOURS:
https://www.etsy.com/listing/612570119/magnakoys-gold-metal-slide-top-tin?ref=shop_home_active_4&frs=1